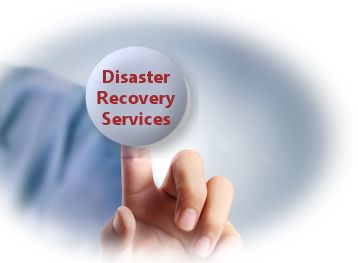 Disaster Recovery Services
The best time to prevent disasters is before they happen, but nobody is perfect. We can help you recover your data and get up and running again from any of the following scenarios:
Virus infection on your computers and network
A critical piece of hardware, such as a hard drive or server, has failed
Hacking or security breach
Employee sabotage
Sudden loss of your existing IT staff (i.e. resignation, death, etc.)
Theft, fire, flood, vandalism, etc.
Take a deep breath, and call us at (772) 807-7558.
Here's what we will do:
Respond immediately
Assess the situation
Determine options and present themin plain English, along with an estimate of costs
Help you make the right decisions, with consideration to speed, sensitivity, and costs
Execute on your decisions to ensure the best possible outcome
Identify causes of the disaster and develop a plan to prevent future recurrence
Nobody can guarantee a perfect outcome in a disaster situation, but we'll provide all the skill and experience we have to create the best possible situation for you.
Virus Protection and Removal
Virus protection software is mandatory on all computers to prevent data disasters. With that said, all virus software is not created equal. We strongly recommend using a centrally managed anti-virus system for businesses with three or more PCs. There are several reasons that centrally managed software makes sense:
Centrally managed software is easy to keep tabs on.
We can establish rules that prevent anti-virus software from being disabled, either intentionally or inadvertently.
The annual anti-virus subscription for each PC renews at the same time.
Centrally managed software is generally less expensive than purchasing individual copies of anti-virus software
AVG Anti-Virus, our preferred anti-virus vendor, offers first class protection at a very reasonable price. Deep discounts are available for schools, government, and non-profit organizations.
For more information or to schedule service, call (772) 807-7558